Transition of the OAU to the African Union.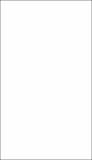 Date
2001-12

Author

African Union Inter-African Bureau for Animal Resources
Abstract
Report of the Secretary General on the Implementation of the Lusaka Summit on the Texts Relating To the Key Organs of the African Union.
Description
The present document contains the texts related to the Assembly of Heads of State and Government, the Executive Council, the Commission and the Permanent Representatives Committee as requested by the Lusaka Summit. These texts are the synthesis of the outcome of the brainstorming session held on 13 and 14 October and chaired by myself, the informal briefing session of the European and Ethiopian Experts, the internal discussion within the two Sub-Committees were I set up and which were co-chaired by the Assistant-Secretaries General, the deliberations of the meeting of the Coordination Committee which I chaired on 23 and 24 November and in which the Assistant-Secretaries General, the Directors of different Department, the Heads of Division, the Legal Counsel and all the consultants working in the General. Secretariat participated. This document is, therefore, the sum total of the successive value added of the above-mentioned meetings. By submitting it for consideration to the representatives of Member States, I am confident that it will be given the greatest attention.